Products
We provide complete marketing and sales services on medicinal products predominantly in the categories of medical devices, food supplements and functional aesthetic cosmetics.
Our own brands: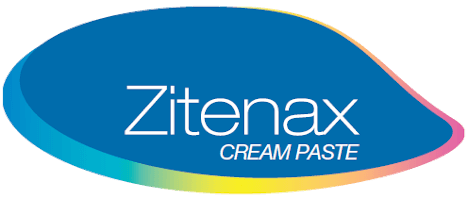 ZITENAX® cream-paste is a topical product indicated to relieve discomfort and symptoms related to diaper rash (nappy rash) in infants as well as in adult patients and seniors. We base our proven quality on our long-term cooperation and experience in the fields of dermatology, paediatrics and pharmacy. The inspiration for the unique composition and texture of Zitenax "cream-paste" was the original Swiss recipe.

ZITENAX® hygienic hand gel with antibacterial agent cleans hands without using water and soap. For clean hands anywhere and anytime, at times of increased risk of communicable diseases, or for everyday use. Aloe vera in combination with Panthenol also helps the skin to regenerate faster.
Dexilip® HERP cares for lips with cold sores. It creates an invisible flexible film on the lip and transfers substances beneficial for regeneration and protection of the skin. It is suitable for every stage of herpes labialis - from initial feelings (prodromes) to healing of the scab.

DEXILIP® gel is a first specific topical product which relieves the symptoms of cracked and inflamed corners of the lips (angular cheilitis). Its action is extra fast, local, and may be administered several times a day.
Uxitol 25 Softwalk Heel Balm very quickly removes dry, crumbly and cracked skin on heels and soles. It contains 25% urea and a rich mixture of hydrating and emollient ingredients. In addition, thanks to the lactic acid, it helps the skin to soften more quickly. We have created Uxitol25® for everyone who wants to have their feet and heels beautiful as fast as possible.

Hand Balm Uxitol 10 Silkhand is a very fast and effective solution for anyone who wants to have their hands as soft as silk. It was developed specifically for dry, rough and cracked skin on hands. The sophisticated composition of Urea 10% and a complex of uniquely selected moisturizing, softening ingredients in combination with protective vitamins, brings to every user a quick regenerating effect that lasts for a long time. You'll feel the difference tomorrow!
We currently represent the following product brands: